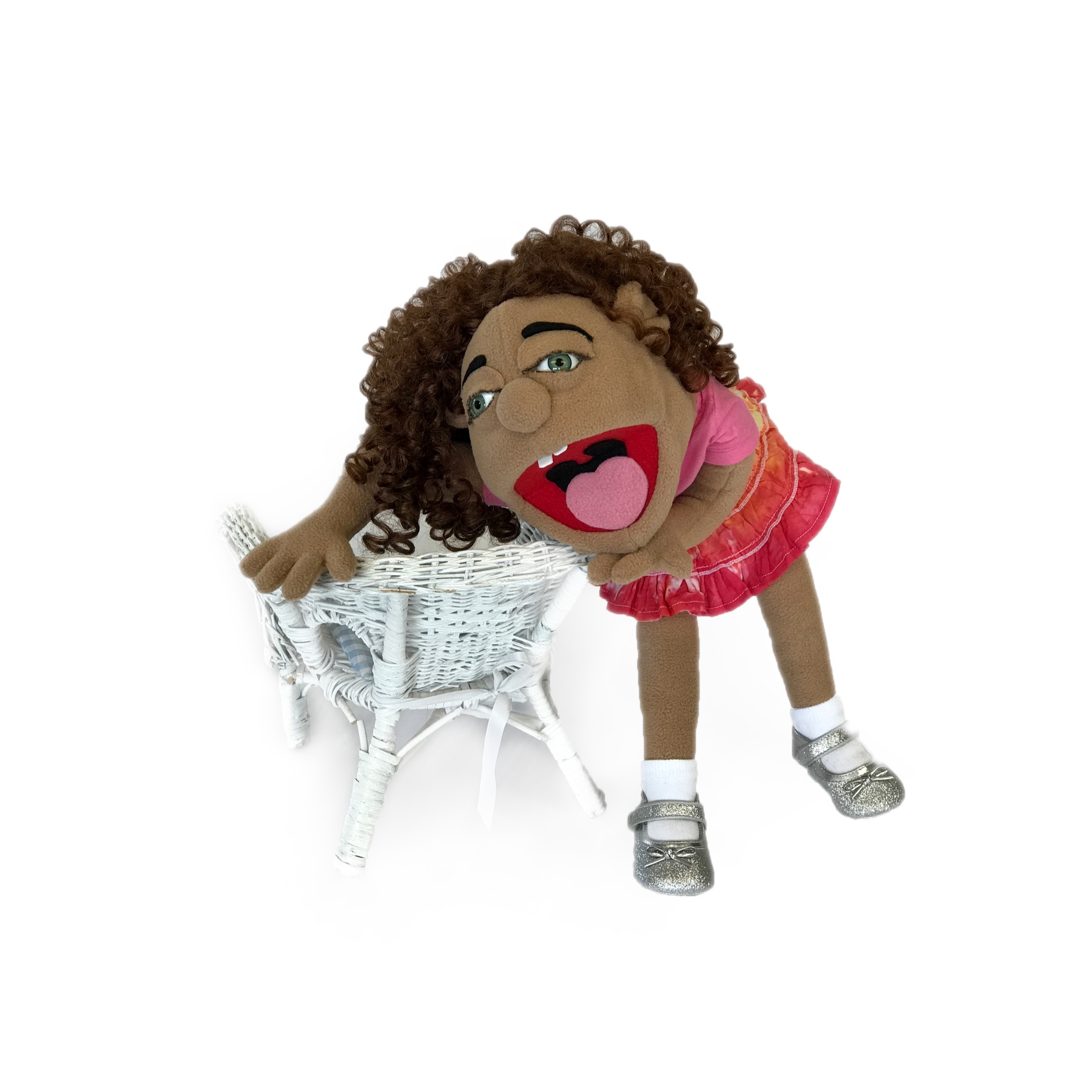 Samantha
Samantha is a muppet style Kid Puppet
sold out
Samantha is a one of a kind puppet and includes the clothes she is wearing and a fabric bag to keep her in when not in use. A metal rod to move the arm can be added separately.
She is very huggable and meant to be played with (but with care). This puppet has small parts and is not suitable for children under the age of 3.
SIZING
SAMANTHA AMERICAN KID PUPPET
22 Inches Top-To-Toe
The puppet is sized to nicely fit on a child's hand.
The 'Samantha' Muppet Style Kid Puppet is designed and made by Eva Gronowitz.
© Eva Gronowitz 2018