Custom puppet order for Melina part one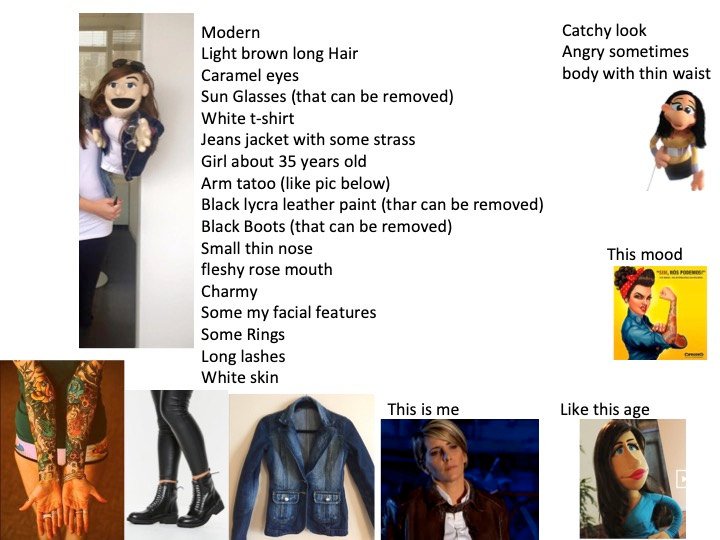 Custom puppet order for Melina part one
Quote for 4 custom made puppets
Woman puppet $450
Teenage Girl Puppet $425
Ung man puppet $375
Old man Puppet $375
-----------------------------------------
total: $1625
discount %15 - $244 (the discount is for an order of 4 puppets)
------------------------------------------
$1381
If all puppet are shipped at the same time I can do free shipping.
They can all be ready in approximately 4 weeks.
The puppet can all have different body shapes skin tones and sizes, all clothing can come off and be changed.
All puppets comes with metal rod to move arm.
As agreed upon I will not reproduce these puppets without your permission. , how ever you don't have the rights to reproduce the puppets for resale.
When you purchase a puppet, you are purchasing a design contract. Beacon Art Studios LLC assigns ownership of the created physical puppet to the buyer. This includes the right to You to use them as you please in your youtube channel and any social media. You have the exclusive rights to These puppets.
When the puppets are ready we can take pictures and ad to this contract.
All other rights are reserved by Beacon Art Studios but can be secured through a licensing contract.
A licensing contract is a "buyout option", a one time fee that is agreed upon when the order is initially placed or in the future when it might seem more relevant to you. The client can then reproduce the character in all media: photo, merchandising, plush, film & video, toy licensing, and reproductions of any sort. This fee is considerably higher. We also ask for a credit on any film or video product.
If you like to talk to Lenny about this buyout option you can call him 845-7282542, we just had a client that ordered two puppets for commercial purposes and payed for a buyout so we do have the prices up to date for that.
Please know that Beacon Art Studio LLC will not relinquish ownership of the patterns, prototypes, materials, drawings, designs, techniques, research, knowledge or any other materials used in the construction of the character, ever. All work to create the product as a 3-dimensional work is considered proprietary to the design process and is solely Beacon Art Studios LLC property.
Eva Gronowitz
sold out
This will be 22 inch muppet puppet. He will have curly brown hair and blue eyes. He will wear a blue shirt with Sammy written on it in Yellows,horts and sneakers. He will have a white baseball hat with a red rob lox logo.
The puppet also comes with a metal rod and a fabric bag.