Special order for Evelina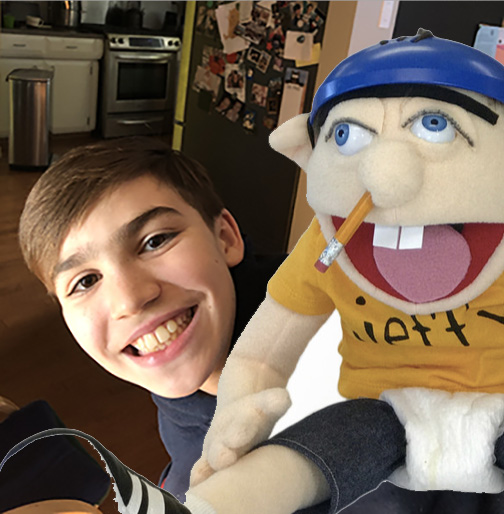 Special order for Evelina
This is a custom order for two puppets.
Puppet 1: will be the'mateo' puppet (22") wearing a purple hoodie, track pants and sneakers.$250
Puppet 2: Will be a 22" Original Jeffy puppet. $265
The Original Jeffy Puppet
Each puppet is a one-of-a-kind, hand-crafted creation, and made to order. Your Jeffy will resemble the original puppet featured on Youtube, but will have its very own special self.
Included with each puppet is a Yellow 'Jeffy' T-shirt, Jeans, and Sneakers (make/model/color of shoes will vary), a Blue Helmet, Diaper, Pencil, and Puppet Rod. All the clothing is removable except the jeans that are sewn on.
The puppets are meant to be played with (but with care). They have small parts and are not suitable for children under the age of 3.
both puppets comes with metal rod and are packed in a fabric bag.
Ready to ship in 2-3 weeks
sold out