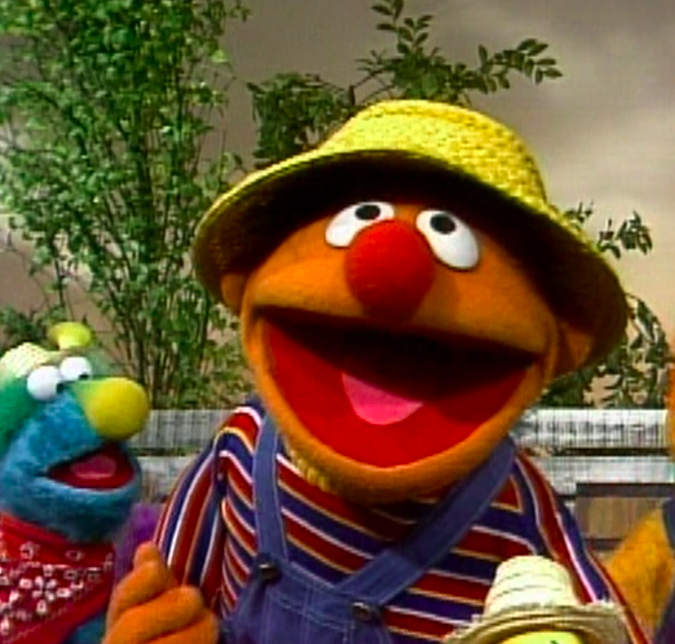 Ernie
This will be a Ernie muppet puppet !5 to !7 inches, the puppet will have no legs and one hand will be life the other will be stuffed he will wear clothing like the picture.
The right hand of Ernie will be stuffed.

No legs on the puppet.
The full price of the puppet is $322 This is the first payment of 2 the second payment will be due when the puppet is ready to ship.
Size: 15 -16 inches tall

Important accessories:

Denim overalls

Ernie's shirt (Red/Blue stripes, yellow collar and sleeves)

Yellow straw hat

I will send you pictures of the progress.

the puppet will be ready long before Christmas