A muppyfication of these three men.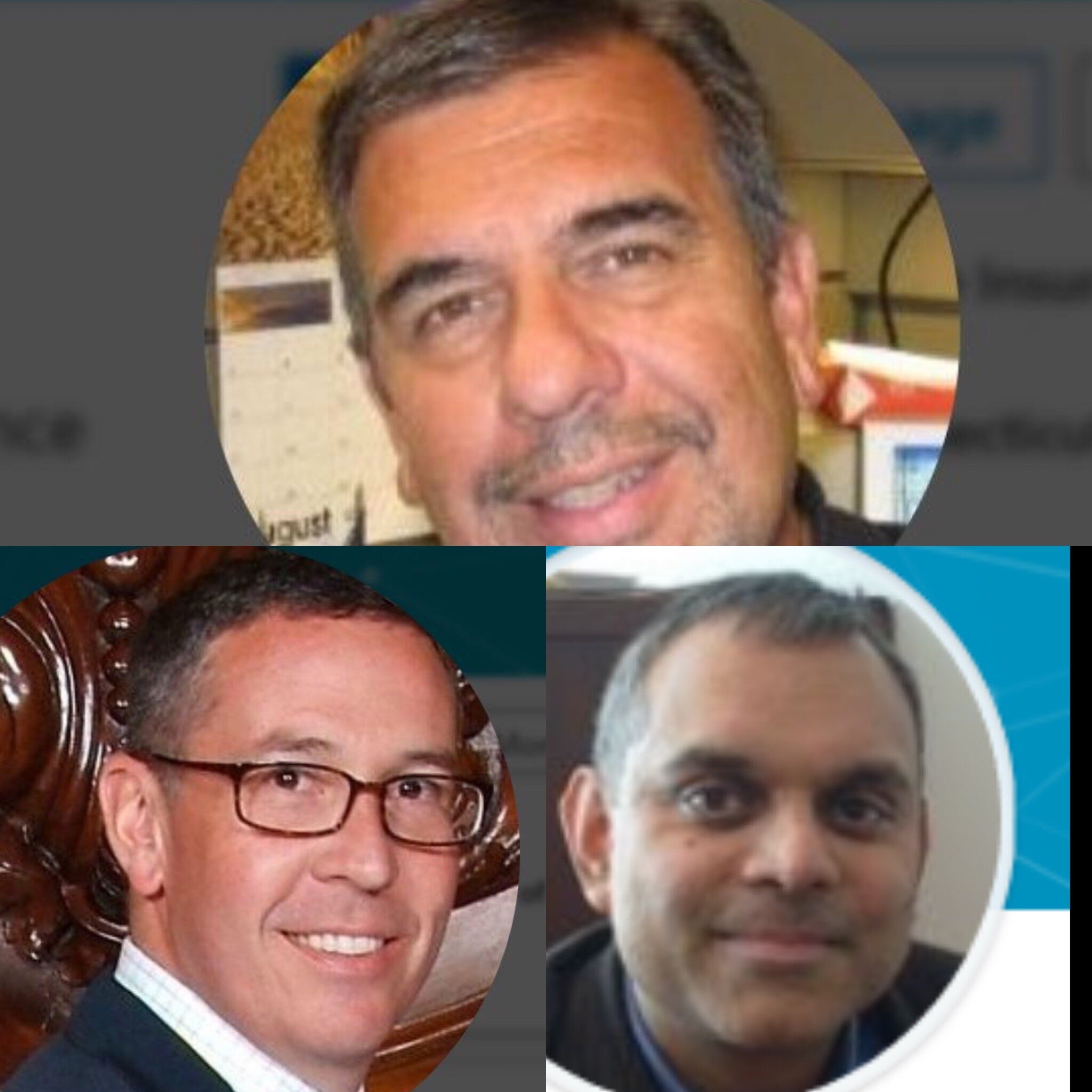 A muppyfication of these three men.
This will be 3 28 inch puppets to look like the people in the picture.
For Raghu:
Hair color: Dark Brown, and is a bit messy but short
Eyes: Dark Brown - please make sure his eyes are "bugged" out so you can see a significant amount of the white's of his eyes.
Clothing - Hawaiin shirt - bright yellow and reds, pants: dark blue, no glasses, no hat, Socks: VERY colorful and crazy in design/multi-color.
Shoes: dark color tennis shoes
Raghu is skinny built with a complexion that is light brown (Indian descent)
For Gabe:
Hair color: salt & pepper dark black, his goatee is the same color. Hair's short and fixed nicely. (Cuban descent - complexion is light tan)
Eye color: dark brown
Clothing: Red plaid shirt with blue blazer, khaki pants, add a red pocket square.
Cordovan/burgundy belt and same color loafer-style shoes with dark colored socks
Gabe is a "pudgy" man - not fat but a bit overweight
No glasses
For Dan:
Hair color: black, combed over with a side part and very neat and tidy, short
Eyes: Brown eyes, with dark glasses like the photo
Complexion is caucasian
No facial hair
Suit for his clothes, and a tie. White shirt, light blue striped tie, and a dark blue suit with black dress shoes and dark socks. Add a white pocket square, and a black belt.
Dan is a medium build for his body - not skinny like Raghu though.
The total price for the three puppets is $1350 you already payed $363 so I will deduct that from the price so left to pay is $987.
the puppets will be ready in 3 to 4 weeks, if you have a special date you need them that is before this please let me know and i will try to accommodate .
The more pictures the better.
I will send you pictures of the progress as soon as I start working on the puppets and you are welcome to send feed back.
If you have any questions or concerns feel free to contact me.
845- 728-2542
Eva
The puppets comes with metal rods and are packed in a fabric bags.
sold out